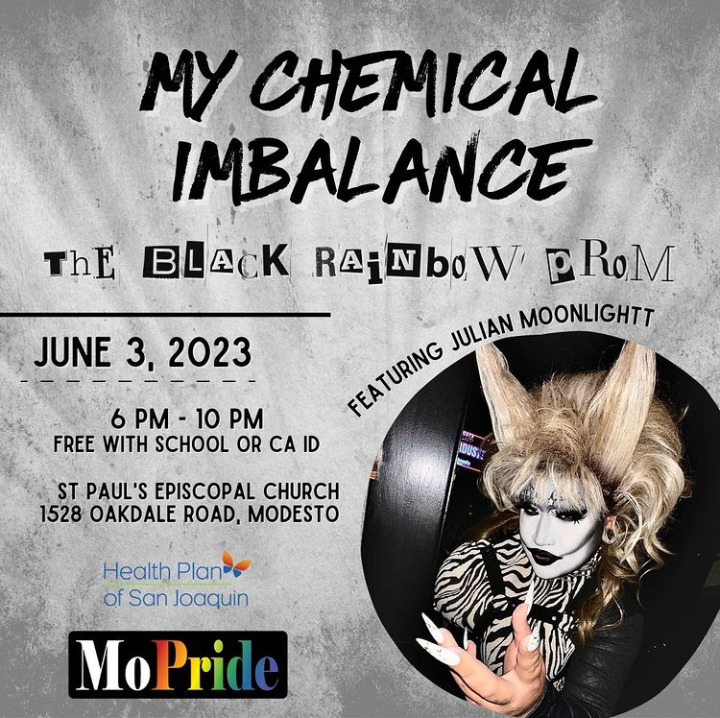 The Black Rainbow Prom: My Chemical Imbalance
The Black Rainbow Prom is coming on June 3rd! Enjoy a FREE night of dancing for youths aged 13-20 years old. Local artist Julian Moonlightt is brining their mix of glam and horror to this free event. Do not miss performances from Star Dustt and other local artists.
Dress up for this Wednesday/emo inspired formal event. If you need a formal dress or slacks/jacket, swing by @MoPride for your free outfit. Get your cheesy prom photos and get photos with local drag queens performing that night!
St. Pauls Episcopal Church, 1528 Oakdale Rd., Modesto, CA
FREE with school or CA ID. If you need accommodations, please let us know! This space is ADA compliant with accessible parking, restrooms, and more importantly — accessible dance floor!